LA Studio
Located on Sunset Blvd in West Hollywood with two different sets to choose from. Click the button below to book your session today.
NYC Studio
Located on Avenue B in the East Village with two sets to choose from.
The Story Behind the LA and NYC Podcast Studio
About Us
Melrose Podcasts is a premium podcast studio located in LA and NYC. After building podcast studios for many established podcasts and networks we decided to build our own. We wanted a studio that was in a convenient location, with our dream equipment, and to be able to create the best possible recordings. After the success of our first studio in West Hollywood we opened our second flagship location in New York City. Our studio has recorded podcasts for NPR, Gimlet Media, iHeartRadio, WNYC, WBUR, Barstool Sports, Call Her Daddy, Spotify, Freakonomics Radio, Unlicensed Therapy, and many more.
If you are located in LA or NYC and want to create a podcast or take your existing podcast to the next level our studio can help. We can accommodate any request you have; live streaming, audio, video, promo clips, intro music, video or voice call ins, getting on Apple Podcasts or Spotify, mobile recording, advertising, and anything else you need to have a professional quality podcast.
This is not just a business for us, everyone who works at Melrose Podcasts has a podcast of their own and truly loves podcasting.
If you have any questions or would like to come take a tour, please do not hesitate to contact us.
Melrose Podcasts is absurdly well-equipped and located in a tranquil setting. It's a great place to be, to hang around, and to record. It is a great place to play and record podcasts.Michael Tiston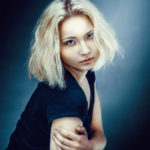 Fantastic studio and an absolute pleasure to work with Melrose Podcasts. Highly competent and easy to work with.Jave Gray
What a setting! What a location! What a producer! We record here every week and may we say it is the best experience ever.Lee Waston
Get In Touch
Please do not hesitate to contact us with any questions you have. We would be happy to show you the space or discuss the specifics you are looking for.
Contact Us
Phone: ‪(323) 205-6795‬
Email: [email protected]
Visit us (By Appointment)
Melrose Podcasts (LA)
8228 Sunset Blvd #315
West Hollywood, CA 90046
Melrose Podcasts (NYC)
96 Avenue B
New York, NY 10009