We use the Latest Recording Software
About Us
After building podcast studios for many established podcasts and networks in Los Angeles we decided to build our own. We wanted a studio that was in a convenient location with our dream equipment to be able to create the best possible recordings. So we built one in an amazing location right in West Hollywood. We have recorded podcasts for Gimlet Media, iHeartRadio, Barstool Sports, Call Her Daddy, NPR, Whiskey Ginger, This Past Weekend, The Comedy Store, The Laugh Factory, Pauly Shore, Jamie Kennedy, and many more.
If you want to create a podcast or take your existing podcast to the next level, we can help. We can accommodate any request you have; live streaming, audio, video, promo clips, intro music, video or voice call ins, getting on iTunes, mobile recording, and anything else you need to have a professional quality podcast.
This is not just a business for us, everyone who works at Melrose Podcasts has a podcast of their own and truly loves podcasting.
If you have any questions or would like to come take a tour, please do not hesitate to contact us.
A Professional Recording Studio at Your Fingertips
Equipment Specification
Equipment

Zoom
Pansonic
Rode
Shure
LyxPro
Focusrite
Behringer
Software

Adobe Audition
Adobe Premiere
Adobe After Effects
Adobe Photoshop
Audacity
Microsoft Windows
Mac
Google Chrome
Microphones

Rode PodMic (x5)
Rode NTG3
Rode VideoMic Pro
Audio Technica AT 2020
Behringer XM8500 (X5)
Zoom Boom Mic
Zoom Lavalier Mic
JK MIC-J 044 Lavalier
Hardware

Zoom F6
Zoom F1
Zoom H1n
Allen & Heath AH-ZED60-10FX
JBL Professional 305P MkII
Behringer Microamp HA400
LyxPro Quad Series XLR
LyxPro HAS-15 Studio Headphones
Shows
These are shows that have recorded with us!
Pricing
Prices listed are for one hour of recording. A 15 minute grace period is given, after you will charged in 30 minute increments. 
50% cancellation fee if canceled with less than 24 hours notice.
The "Studio + Equipment" package includes use all equipment including cameras, you will need to bring your own SD Cards. Equipment/Recording knowledge is recommended.
Custom Studio Build
Contact Us For A Quote
Looking for your own studio, we will come to your home or office and build you a one of a kind studio that will be unique to you and your brand.
Melrose Podcasts is absurdly well-equipped and located in a tranquil setting. It's a great place to be, to hang around, and to record. It is a great place to play and record podcasts.Michael Tiston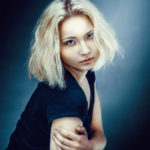 Fantastic studio and an absolute pleasure to work with Melrose Podcasts. Highly competent and easy to work with.Jave Gray
What a setting! What a location! What a producer! We record here every week and may we say it is the best experience ever.Lee Waston
Get In Touch
Please do not hesitate to contact us with any questions you have. We would be happy to show you the space or discuss the specifics you are looking for.
Contact Us
Phone: ‪(323) 205-6795‬
Email: Info@MelrosePodcasts.com
Visit us (By Appointment)
Melrose Podcasts
8228 Sunset Blvd #208
West Hollywood, CA 90046